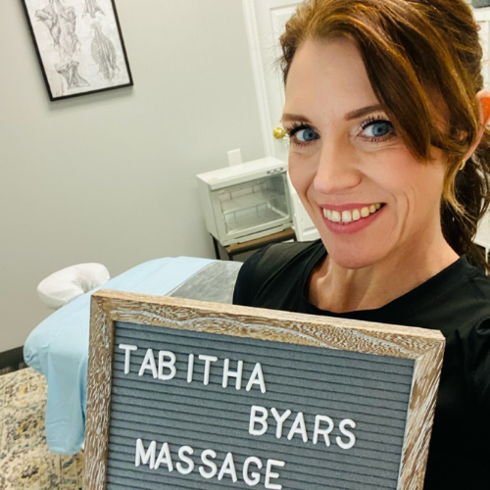 Tabitha Byars
Owner / Therapist
As a South Carolinian native (I'm from a town just 40 min south of Charlotte), I love that I am able to bring my unique massage skills to the area I call home.
In 2017 I graduated from North Carolina School of Advanced Bodywork, a school that emphasizes clinical/medical massage. Embracing that training, I certified in oncology massage. And, more recently, I completed intense training in manual lymph drainage using the Vodder Method.
When I'm not seeing clients, you can find me in the gym lifting weights or in a yoga class doing Sun Salutes. Also, I'm a dog mom to Gideon the Cavachon!